The Vital Talent Promise.
Whether you attend a classroom session, a virtual session,
or take one of our self-paced courses, there are three things you can count on:
1# Practical Application
You will gain tools, tips, and techniques that you can
apply immediately.
#2 Supported by Research
Our material will be based on social science
r
esearch and practical experience.
#3 Challenging & Fun
You will be challenged to
think, reflect, and practice.
And we promise to make it fun, too.
Get to know us
The Team
Our team of communication experts, instructional designers, visual designers, and facilitators is dedicated to developing and delivering powerful learning experiences for our clients.
"Vital Talent's expertise in culture, leadership, and professional development has been instrumental in helping me align and engage our diverse, dynamic, and fast-growing team."

- Brett Howell, CEO, 4TH DOWN SOLUTIONS
Read our latest Training Note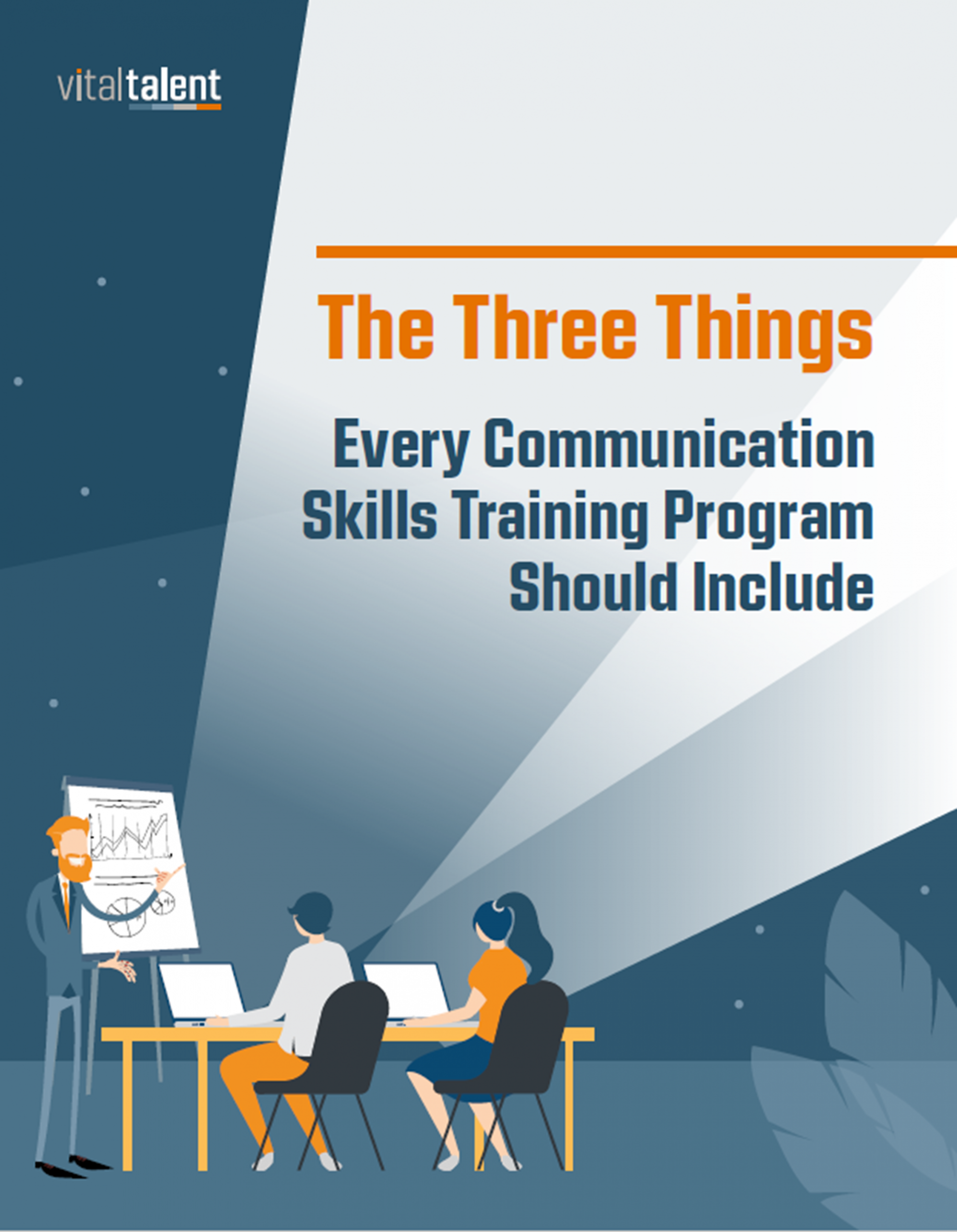 Created with