Course overview
The Power of Presentation Workshop
Learn how to become a more confident and influential presenter. This is an intensive, one-day virtual workshop. It's designed for those who want to work on their skills during the session.

Sessions Date
September 28, 2022
8:30 AM - 4:30 PM ET
Enrollment limited to 10
Format
Virtual Online
Workshop
Workshop Date
Wednesday, September
28th
8:30AM -4:30 PM ET
Presentation Development
Build Your Presentation
Presentation
Delivery


Practice Your Delivery
Full Day Workshop


Participant Workbook & Presentation Road Map

Video & Feedback

Access to Free Presentation Resources

A copy of The Power of Presentation book
Become a Power Presenter
You will learn how to develop and deliver a powerful business presentation that gets results. And you'll get a set of tools and repeatable techniques that you can use every time you present.
Practice Your Skills
With practice and feedback incorporated into every session, you'll get the opportunity to try out your skills in a safe and encouraging environment.
Tommy Re
President, Vital Talent
Author, The Power of Presentation
Workshop Facilitator
ABOUT Tommy
Tommy Re is passionate about helping business professionals improve their communication skills. With a combination of 30 years as a training professional, a Masters in Corporate and Public Communication, and a stint on Broadway (a long time ago!), Tommy challenges participants with workshops that are engaging, provocative, and fun.
Read our latest Training Note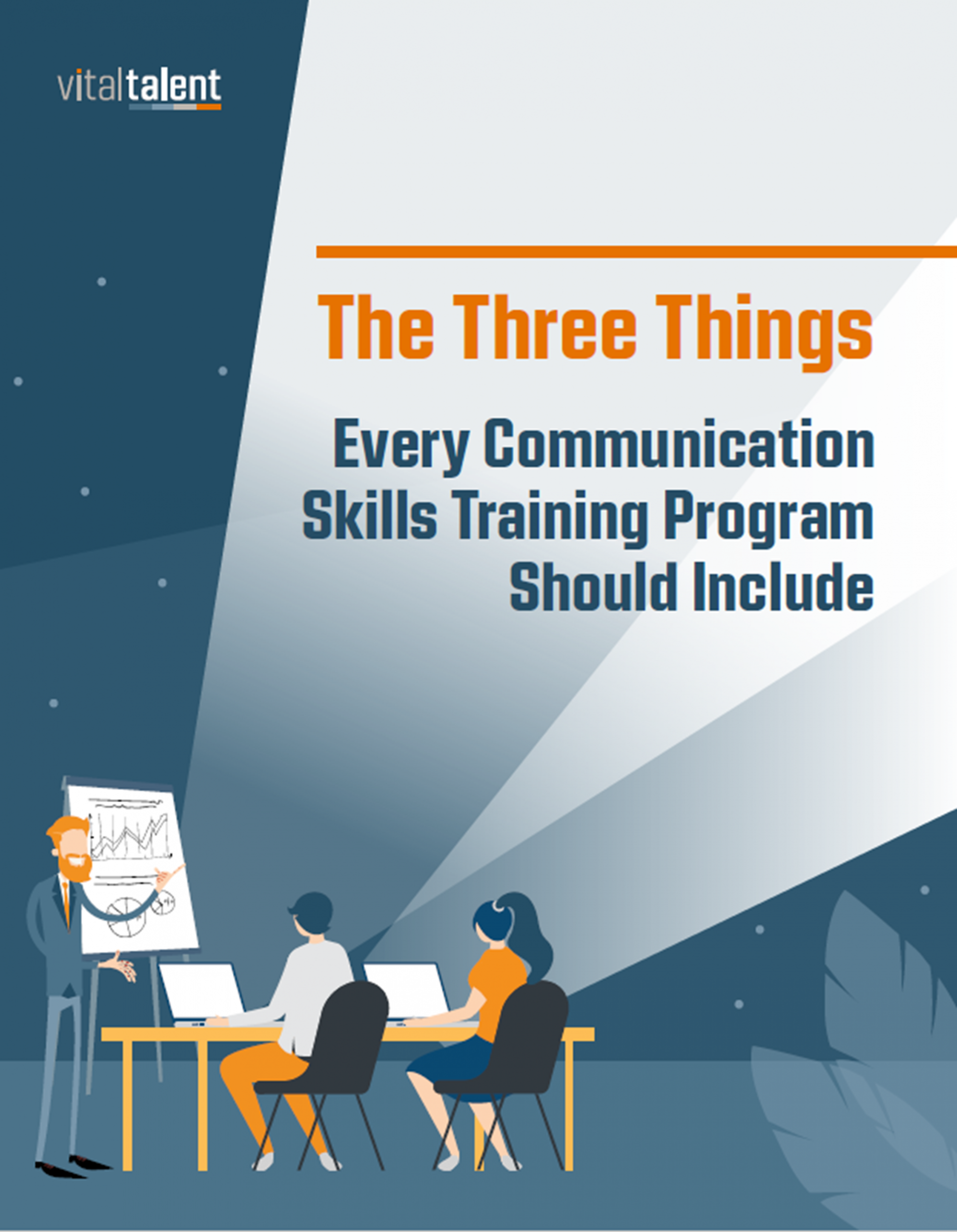 Created with