Communication Skills Training
The hardest skills to build are the ones that matter most.
We can help.
Strengthen your talent with
expertly designed learning experiences.
Become a Peak Communicator
THE POWER OF PRESENTATION
BOOTCAMP

Share Your Ideas with Clarity and Passion


An impactful presentation is more than words on a slide. This course walks you through the process of designing and delivering a business presentation, from message creation to storyboarding to stage presence.
Coaching communication
Workshop

Bring Out the Best in Your Staff
It takes time and planning to execute an impactful coaching conversation. This course teaches you the skills involved in successful coaching and the habits you should build to bring out the best outcomes in your employees.



Conflict communication
workshop
Learn to Handle the Toughest Situations
Conflict is often messy and confusing - but how you respond to it doesn't have to be. This course features a framework for approaching difficult conversations and clearing away obstacles to resolution and productive dialogue.

leadership communication
workshop

Inspire Your Team to Excel
Strong leadership starts with self-mastery. This course teaches you how to develop a leadership mindset, as well as how to apply it to one-to-one and one-to-many communication.



team communication
Workshop

Strengthen Your Team Dynamics
Even high-performing employees can severely impact a company if they can't work as a cohesive team. This course teaches you how to build trust, accountability, and efficient decision-making processes into your team dynamic.
business writing
workshop
Learn to Write with Clarity and Precision
Every word matters, even in an email. In this course, you'll practice applying the principles of business writing to multiple professional situations, from asking your boss for a raise to messaging your coworker.
Are you getting the most from your training dollars?
Possessing exceptional people skills is more essential now than ever. Leaders, managers, and individual contributors need to demonstrate interpersonal people skills every day in order to contribute to the growth and overall well-being of their business.

At Vital Talent, we've broken the mold of the generic, off-the-shelf programs and developed a methodology that aims to provide exceptional people skills training through tailored content and real-world examples. We offer a dynamic, custom-tailored training experience for any audience, without the unnecessary time and expense that currently exists with most "build-from-scratch" training programs.

This is why we've designed and developed our Modular Training Approach (MTA). Vital Talent's MTA is a combination of topics, tools, and training techniques that can be arranged and modified to solve your specific problems and meet individual customer needs without bursting your budget.
Take the first step toward transforming the way you develop and deliver training programs today and schedule an appointment with a Vital Talent representative.
Industry Leaders Trust Us
Let Us Work for You

wherever it works for you
Virtual Training
With clients located throughout the world, we design our virtual learning experiences to break through technology barriers and engage learners.
Bring Us In-House
As a stand-alone program or as part of your existing curriculum, our programs can be delivered by our professional facilitators, or we can train your trainers.
Self-Paced Experience
We design engaging self-paced learning so you can dive deep into the communication competencies at a pace that makes sense for you.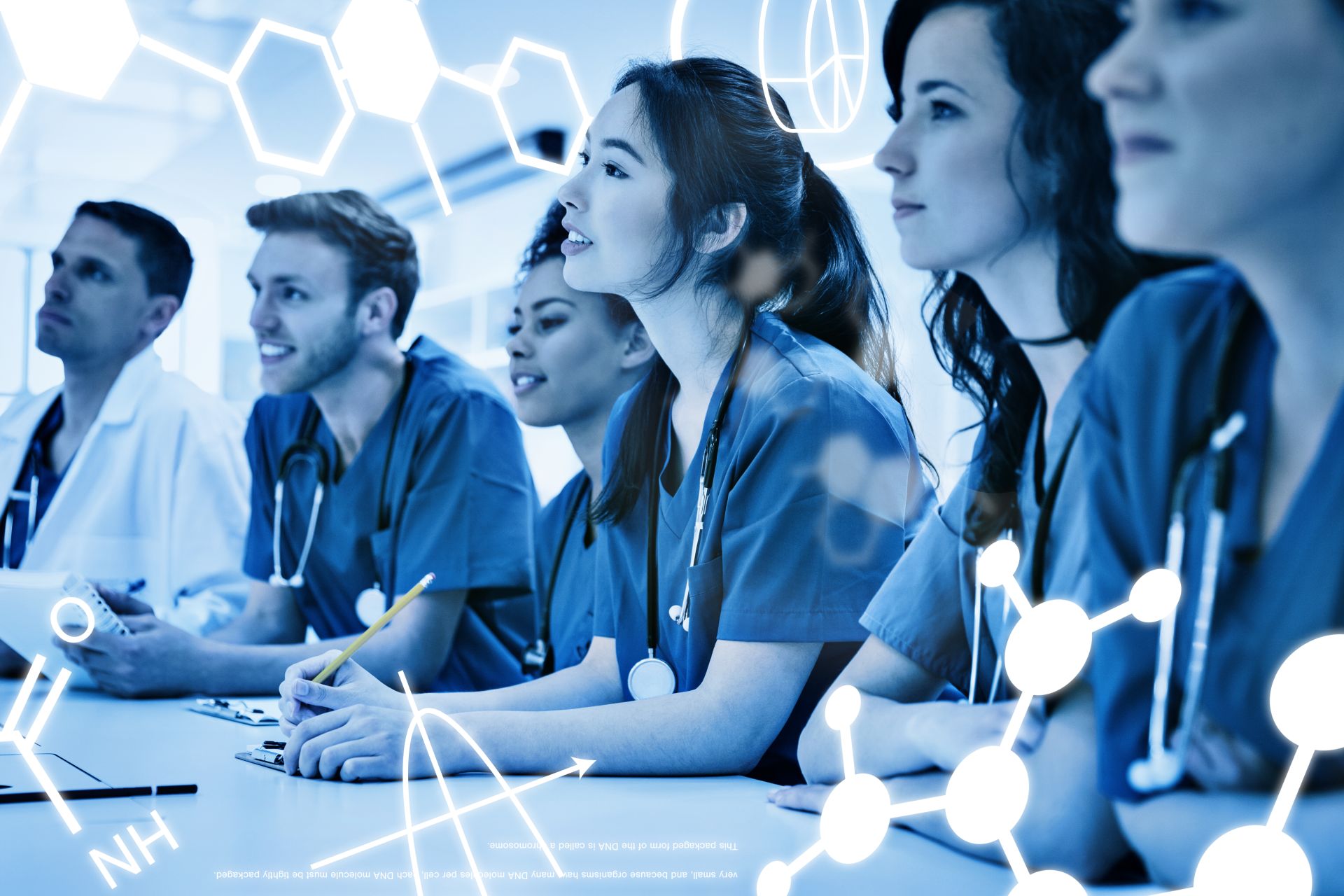 "Tommy and the Vital Talent team are helping our people improve their leadership skills. They are deeply invested in our continued growth and success. It's a collaborative partnership with outstanding service, creativity, and excellence in all they do."
Tamara Ziegler

, Director, Global Talent Development and Training
Worldwide Clinical Trials
Read our latest Training Note