The Power of Presentation Workshop

Learn how to create and deliver powerful presentations

What Participants Learn in This Course
How to Respond to the Communication Situation
Build presentation literacy
Discover what really makes a presentation great
Get comfortable as a presenter
Understand the Communication Situation
Master audience analysis
Create objectives and the Know, Feel, Do matrix
How to Design Your Presentation
Brainstorm presentation ideas
Learn to simplify your structure with patterns
Use the HINT™ method to draft your storyboard
Capture attention in the opening
Build the body with message packages
Craft a compelling closing
Learn the importance of visual communication
Build your slide grid
Work with visual elements
Manage motion
PowerPoint for power presenting
How to Be a
Power Presenter
Develop a powerful presence with vocal energy
Handle audience questions
Prepare for success
Handle pre-presentation nerves
Take the stage: Deliver your final presentation
Receive meaningful feedforward
Build your continued growth plan
Analyze your presentation video
"The Vital Talent Virtual Presentation Skills training has been one of the most important and impactful initiatives we undertook since the beginning of the pandemic. Our Account Managers made immediate changes which increased their executive presence with customers during virtual interactions."
Charlie Gardner, Sr. Training Manager, Global Learning & Performance, Dow 30 Company
The best way to advance your ideas, get initiatives approved, or grow your career is to learn how to develop and deliver a powerful presentation.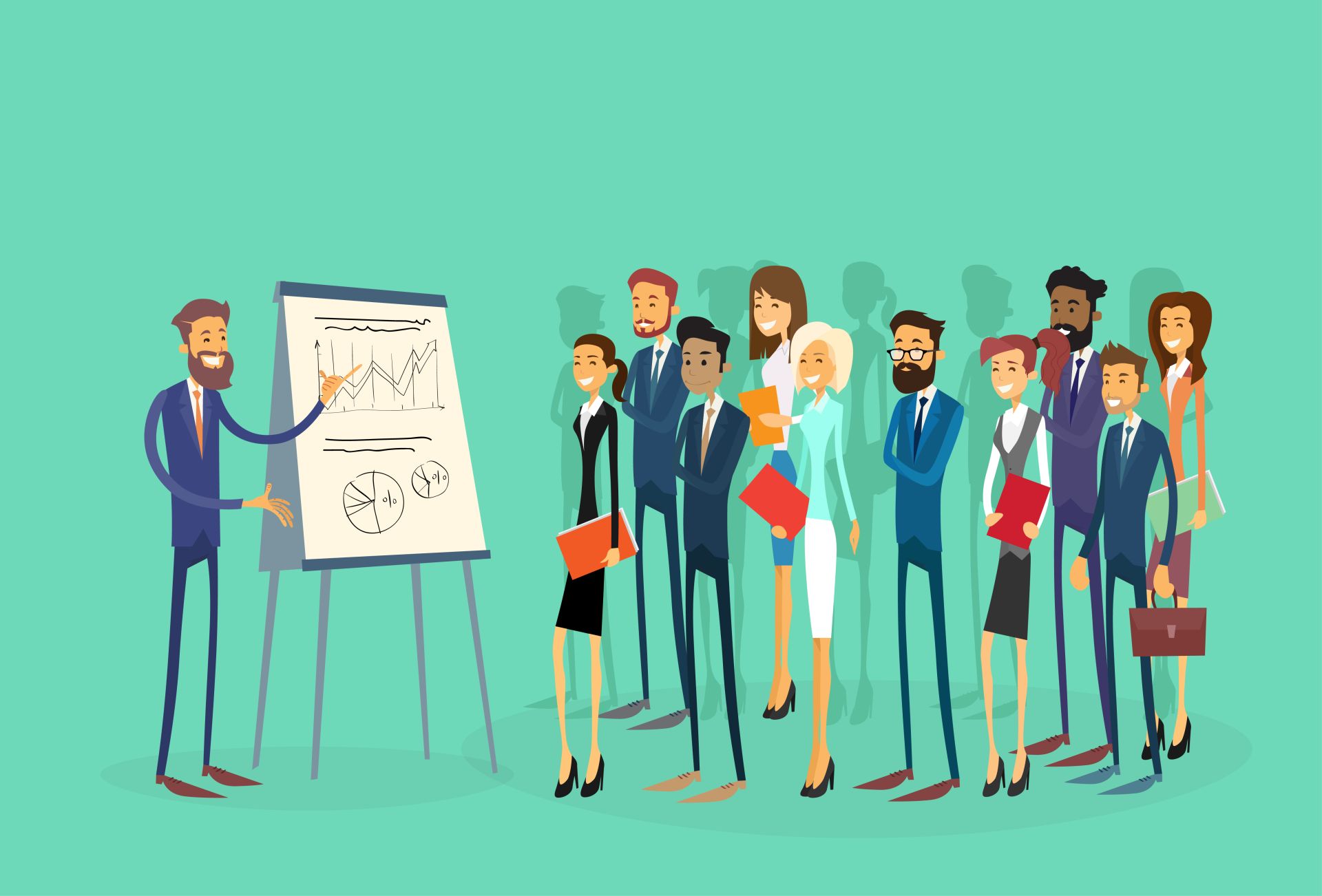 Learn from the Pros
We are passionate about helping business professionals master business communication skills. Our facilitators have years of experience as practitioners, leaders, and trainers.
Practice and Feedback
Everyone in our workshops get thoughtful and constructive feedback. We help learners focus on continuous improvement by creating a safe environment for them to build their skills through live practice.
Fun & Engaging
We all learn best when we're having fun. We promise our training programs will engage learners. No stuffy snoozefest here. Our programs are lively and fast-paced, and our facilitators are relatable and energetic.
Practical & Pragmatic
All of our programs address the core, common, and critical business communication challenges your learners face. We use real-world examples and cases in all of our programs.
Tips, Tools & Techniques
Our programs include plenty of resources to help learners apply what they learn, including workbooks and job aids. Become a member of our learning community and receive access to valuable learning sustainment resources.
Research-Based
Our programs are grounded in social science research and practical experience. We are students of communication and continue to read, review, and contribute to the body of knowledge in organizational communication.
Join Us
Who Should Attend
The Power of Presentation?
Our Power of Presentation training program is designed for anyone who would like to become a better and more confident presenter. Professionals who benefit from learning and practicing presentation skills include:
Technical professionals
Scientific professionals
Sales professionals
Team members
Leaders and managers
Entrepreneurs
Students entering the workforce
Read our latest Training Note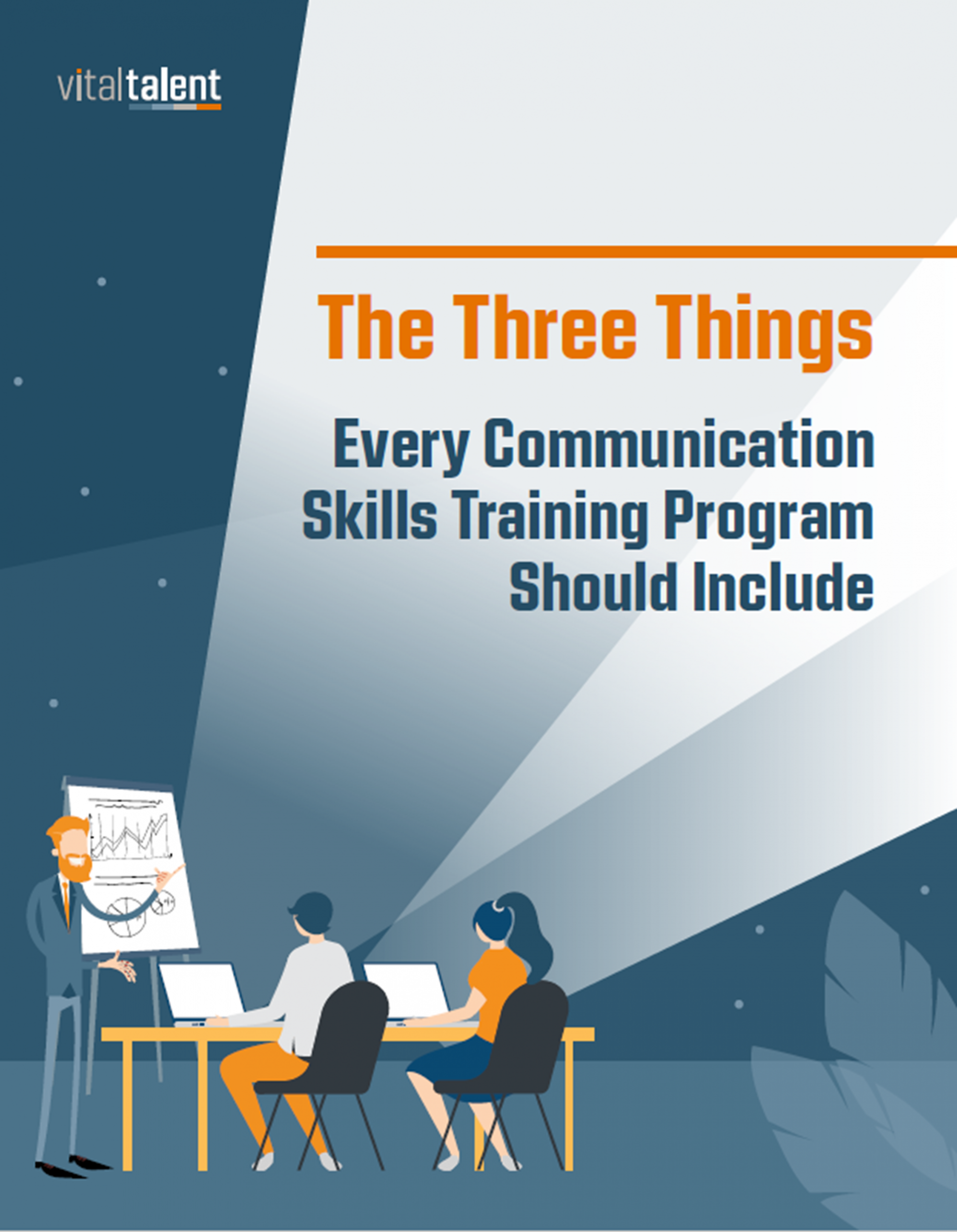 Created with